Welcome to FirstForex
Welcome to FirstForex Ltd powered by FTT Global Limited. We are Foreign Exchange market specialists introducing clients to solutions that can save time and money in the trade execution and transfer of currencies for both private Individuals and Companies. The company has been founded on the strong principles, integrity and experience gained from over 60 combined years as part of major international companies operating in both the UK and Overseas.
We the Directors and the staff of FirstForex pride ourselves on understanding the international markets and have been trained to respond to each client's individual needs, to offer a personalised, dedicated service, so each client can be confident that all transactions are fully understood, from beginning to end.
It is our mission to introduce a fast and efficient service in the transaction and transfer of foreign currencies for private clients and commercial customers. Should you choose to use our service we are confident of our ability to deliver to you a quality product at the best available rate.
Business Clients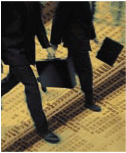 Paying invoices for imports
Repatriating funds
Funding an offshore project
Investments
Making regular payments abroad


In today's volatile and uncertain marketplace it is essential to have the best service possible for your currency requirements. If you are importing and paying foreign invoices or repatriating funds earned from exporting goods or services overseas FirstForex can help.
Private Clients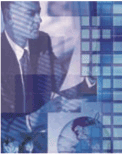 Buying or selling property abroad
Buying or selling luxury items
Emigrating
Repatriating funds
Making regular payments abroad
FirstForex can help you save money by managing your currency requirements.
We exchange and transfer funds for individuals, our service will take the
stress and hassle out of Foreign
Exchange and help you make significant savings.